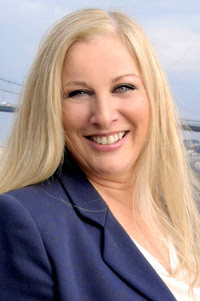 Deborah Lessen is an acknowledged leader in the Pilates field. A former professional dancer and teacher, she was trained to teach the Pilates method by Joseph Pilates' first protégé, Carola Trier.
Ms. Lessen founded the Greene Street Studio in New York City in 1983. She is a regular international presenter, conducting a roster of continuing education workshops and seminars for Pilates teachers.
Ms. Lessen is a founding member and Past President of the Pilates Method Alliance, serving on the Board of Directors from its inception until 2010. She was instrumental in the creation of the PMA Pilates Certification Exam, the only 3rd party credentialing exam for Pilates professionals. She is editor and a contributor to the PMA Pilates Certification Exam Study Guideand Immediate Past Chair of the PMA Certification Commission.
Deborah Lessen, the teacher's teacher, is one of today's most influential Pilates teachers, one of the top 5 living Pilates instructors.
Saturday 5th of March
Dynamic alignment of the upper body
6 hours workshop: 11am – 6pm
Course objectives: First we establish positive relationship between the spine,thorax,head and arms to improve posture and function.Then the body is ready to increase strength and endurance through the Pilates repertoire. Deborah will teach how to progress from remedial strengthening to weight bearing exercises for the shoulder area, building alignment and strength. The repertoire covered on this workshop will be on mats,trap table and reformer.
Sunday 6th of March
Teaching strategies for posture pattern
6 hours workshop: 10am – 5pm
Course objectives: Utilizing Pilates concepts of balance,stabilization and uniform muscle development, we'll examine strategies for working with spinal asymmetries and muscular imbalances. During this workshop Deborah will use her life long experience to enable participants to correct and progress clients with different postural deviations. The repertoire covered in this workshop will be on mats, high barrel and trap table and reformer.
Registration fees:
Early bird discount before the 20th of January:
350 euros for 2 days
230 euros for 1 day
After the 20th of January:
400 euros for 2 days
260 euros for 1 day
12 PMA CECs
Capacity 20 partecipants
NOTE: your place is only confirmed when we receive your payment, we cannot hold unpaid places.